PRINCE2 Certification Training
PRINCE2 certification by AXELOS & PEOPLECERT® is one of the Globally recognized Project Management Certification .
EPMC conducts 3 day classroom training along with full access of 90 days to e-Learning content of PRINCE2 certification. PRINCE2 Certification Mumbai is conducted by Archana Shinde who is PRINCE2 expert and has trained for more than 6 years on PRINCE2.
About PRINCE2 ® Qualification and Examination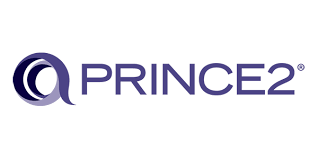 PRINCE2 ® Foundation Qualification and Examination
The purpose of the Foundation qualification is to confirm that a candidate has sufficient knowledge and understanding of the PRINCE2 ® method to be able to work effectively with, or as a member of, a project management team working within an environment supporting PRINCE2® and PRINCE2 Certification is very important for this. The Foundation qualification is also a pre-requisite for the Practitioner qualification.
This qualification is aimed at project managers and aspiring project managers. It is also relevant to other key staff involved in the design, development and delivery of projects.
The PRINCE2 certification is a closed-book examination and is intended to address the knowledge and skills that demonstrate proficiency in the project management method PRINCE2 ®.
The Foundation design is based on testing the breadth of the syllabus using random generation of papers. There is no hidden importance to the topics. All topics are of equal importance, with an equal chance of appearing in the examination. A candidate is expected to meet the requirements of all the syllabus topics, although each examination will not necessarily examine all syllabus topics
Each examination consists of 60 questions covering all syllabus areas. The number of questions per syllabus area in each examination is in proportion to the number of topics within that syllabus area.
PRINCE2® Practitioner Qualification and Examination
The purpose of the Practitioner qualification is to confirm whether the candidate has achieved sufficient understanding of how to apply and tailor PRINCE2® in a scenario situation. A successful Practitioner candidate should, with suitable direction, be able to start applying the method to a real project but may not be sufficiently skilled to do this appropriately for all situations. Their individual project management expertise, complexity of the project and the support provided for the use of PRINCE2® in their work environment will all be factors that impact what the Practitioner can achieve.
This qualification is aimed at project managers and aspiring project managers. It is also relevant to other key staff involved in the design, development and delivery of projects, including: Project Board members (e.g. Senior Responsible Owners), Team Managers (e.g. Product Delivery Managers), Project Assurance (e.g. Business Change Analysts), Project Support (e.g. Project and Programme Office personnel) and operational line managers/staff.
The Practitioner Exam is an Open Book Exam. Only the PRINCE2® Manual "Managing Successful Projects with PRINCE2™" can be used as a reference during the examination.
There will be total 68 questions and all questions are mandatory. The Practitioner exam will be 2.5 hours duration. The pass mark is 55% for candidates.
Our Schedule for the next Batch is as follows:
| City | Date | Location |
| --- | --- | --- |
| PRINCE2 Foundation - Practitioner | TBD | ZOOM CALL |
PRINCE2 Certification Training Mumbai Deliverables:
28 hours classroom training covered over 3 full days.
2 hours of Virtual classroom in the week between Foundation and Practitioner course (7PM to 9PM on Thursday between the foundation and practitioner course). The intention of this session is "doubt clarification".
90 day access to a comprehensive e-Learning access immediately on enrolment. It is optional to go thru the entire content before the training. However it is advised that you complete the e-Learning content before you come for the class. This will take you approximately 3-5 days to go thru the e-Learning content.
This e-Learning access also contains Pre-Course training material access. The pre-course is simplistic content to get you acquainted. It is MANDATORY to go thru the pre-course training content before you come to the class. This will take you approximately 2 Hours.
Course ware covering the entire syllabus of PRINCE2® Foundation and PRINCE2®Practitioner exams. This Courseware is comprehensive and not just a powerpoint printout. You can retain our study material for later use as an option to the manual.
PRINCE2® Practice questions included in the courseware.
PRINCE2® Foundation practice exam along with answer key and discussion
2 PRINCE2® Practitioner exam case study along with answer key and discussion
27 PDUs for delegates who are Project Management Professional (PMP)® credential holder
Our Faculty Ms. Archana Shinde.